What is Economic Assessment?
In order to identify needs for improvement and paths for economic growth,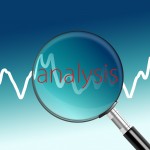 governments and local authorities will undertake various wide ranging economic development research and assessment projects.  On an ongoing basis they will also evaluate how existing policies and  programmes are contributing to economic development and recommend whether to discontinue, adjust or enhance current approaches.
What is Fund Assessment?
Often part of the infrastructure that government will put in place are funding programmes and bodies to encourage economic development.   In order to design the most appropriate 'access to finance' initiatives, government  teams will seek out expert advice to review innovative fund structures from around the world and understand best practice in relation to fund manager remuneration and incentivisation.    They will also request expert support in assessing existing programmes or bodies to understand their financial performance and success in encouraging economic development in a region or country.