What is Economic Development?
Economic development occurs where there is a measurable increase in the productive potential of the economy. To achieve a higher rate of economic growth and to enhance individual economic opportunities the right foundations and conditions must be initiated and supported. This includes creating local investment funds; promoting the development of Business Angel investing groups & communities and supporting ambitious growth oriented entrepreneurs.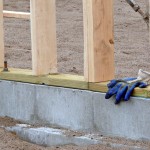 Nelson has advised governmental and regional Economic Development teams across the world and has helped them to initiate and establish effective Economic Development initiatives that deliver real benefits to communities and countries. His advice has covered issues including regulatory and legal frameworks, taxation, co-investment funds and direct/indirect support for investment networks.
He is:
A member of the advisory panel to the Welsh Government for the establishment of a Development Bank for Wales;
A member of the Investment Advisory Board to the UK governments $160 million Co-Investment Fund;
Running the Caribbean Business Angel Advisory programme for the World Bank;
He is also a non-executive director of ESEP Group Ltd, a consultancy focused on the development, administration and implementation of European Structural Funds. Since creation they have administered ERDF and European Social Funds worth over €5 billion.
Nelson has recently worked on several regional projects for the Scottish, Welsh & UK governments– for example:
Linking local early stage investors with global 1000 corporate partners to support high growth and economic development- Scottish Enterprise;
Equity & debt crowdfunding options for engagement by traditional investors – Scottish Enterprise & Scottish Investment Bank;
Review of 6 investment funds implementation, structure & lessons learned – Scottish Investment Bank;
Options for a European co-investment fund – DG Connect;
Options for a national loan fund – WSLF Management Success;
Mid capacity review, local investments over £2 million – Finance Wales;
North East access & finance fund evaluation research – North East Access to Finance;
Finance for business growth – Liverpool city region local Enterprise Partnership.
Please see the Services pages for further examples of Nelson's work in these areas.