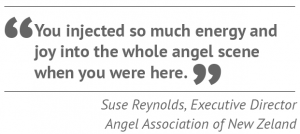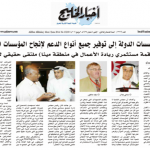 Nelson has provided advice to Angel investors, government and entrepreneurs in many countries across Europe and globally, including the USA, Chile, India, Australia, Kazakhstan, China, Peru, Columbia, Dominican Republic and New Zealand. He has helped build Angel investment groups and networks in Scotland, Latvia, Jordan, Russia and the West Indies and mentored companies with operations in many international locations including Hong Kong, Dubai, Estonia, and the USA.
A former Vice President of EBAN, the European Trade Association for Business Angels he was their Business Angel of the Year in 2008. Currently he is also:
A non-executive Director of LINC Scotland, the Scottish Angel Capital Association – an independent not-for-profit intermediary to promote Business Angel Investing. As Special Projects Director he acts as mentor to new groups and develops tools and procedures to further best practice in Angel investing;
A member of the advisory panel to the Welsh Government for the establishment of a Development Bank for Wales;
An adviser to the British Governments $160 million Angel Co-investment fund;
An adviser the World Bank infoDev for the development of  Angel investing.